The March release of "Pathu Thala" by Silambarasan
The actor's subsequent release, "Pathu Thala," which stars Silambarasan, was originally scheduled for December. However, because of personal matters involving Silambarasan, the film's production was put off and its release was delayed.
The most recent information is that March will see the release of Silambarasan's "Pathu Thala." The makers of "Pathu Thala" intended to release the movie in February after delaying the December release, but the back-to-back huge releases prevented them from finding a suitable time. The film will now be released in March, with the goal of doing so within the final week of the month.
Pathu Thala, an action thriller directed by Obeli N Krishna, is a Tamil adaptation of the Kannada film "Mufti." Silambarasan has finished his work for the movie and will be seen as an AGR mobster.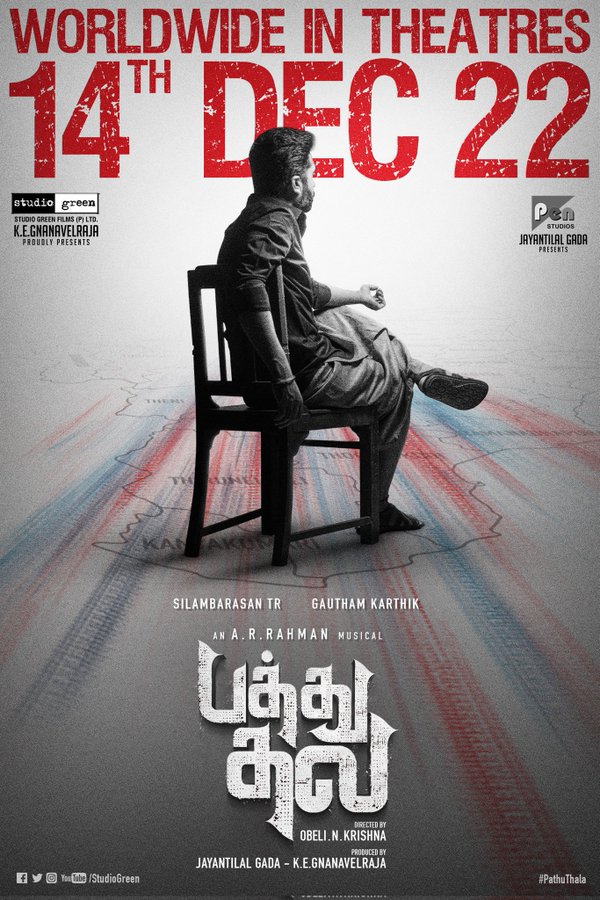 Important parts are played by Gautham Karthik, Priya Bhavani Shankar, Gautham Menon, Teejay, and Kalaiyarasan in the action drama, which also has music by AR Rahman. The post-production work is going well, and we can anticipate an exciting update from the producers to increase buzz for the movie.
Silambarasan hasn't yet disclosed the title of his upcoming movie, leaving fans in the dark. Silambarasan reportedly received a superhero story from AR Murugadoss, and the filmmaker and actor have spoken about the project several times.
Simultaneously, there have been no updates regarding the previously announced film starring Silambarasan and directed by Gokul, "Corona Kumar," which is rumoured to have been shelved.