Shah Rukh Khan meets a fan at his hotel, fulfilling his wish: Thank you for making time for us at two in the morning.
Despite having a busy schedule, actor Shah Rukh Khan met a fan at odd hours of the night to fulfil his dream. Along with him, Shah Rukh posed for photos. The fan posted pictures of their encounter on social media.
Pathaan, Shah Rukh Khan's upcoming movie, is getting ready for release. The actor recently went to an event in Noida while actively promoting the action movie on social media. Recently, pictures of Shah Rukh interacting with a few lucky fans have appeared on Twitter.The actor entertained the fans in his hotel room and posed for pictures while also taking time out of his busy schedule.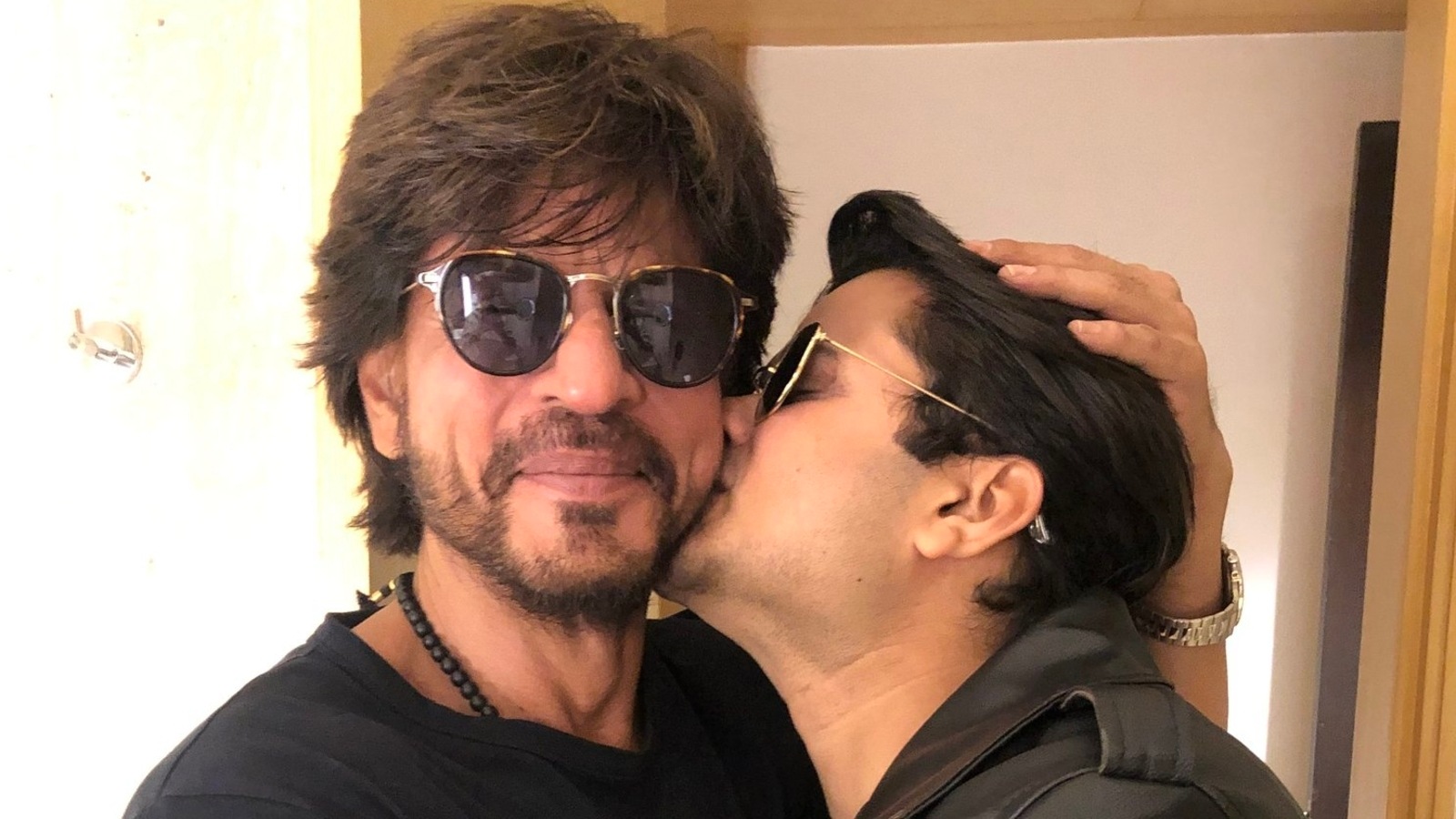 On Thursday, a fan posted a number of pictures from his encounter with Shah Rukh on Twitter. As he thanked Shah Rukh for giving him his "whole time, attention, and respect," he revealed that the star had met him in the middle of the night."Thank you Shah Rukh Khan for taking your time out for us (at) 2am," the admirer tweeted.I shared a photo of myself kissing Shah Rukh on the cheek and another of them grinning and hugging.No other celebrity called us from inside their hotel room and gave us their complete time, respect, and attention like you did for your followers. I'm grateful for your favour.I'm sorry to wake you up at such a late hour. Yet I adore you.
Shah Rukh wrote, "To Pawan and to Jatin, thank you and love you," on a Pathaan poster that the fan Jatin Gupta tweeted. Shahid Khan had signed the poster. He also uploaded a picture of himself and a few other fans posing in front of Shah Rukh's hotel.
Thank you @iamsrk For Taking Your Time out for us, 2:00 AM
No other superstar did this for their fans like you do, calling us inside your Hotel Room & giving Us Full Time, attention & respect.
Thank you for your blessings.

I am sorry to disturb you at late night, But I Love u. pic.twitter.com/q6Qbxa1geO

— Jatin Gupta (@iamjatin555) January 11, 2023
Many people praised Shah Rukh for his kindness in tweets on his interaction with his followers."In my opinion, a celebrity will never again allow a fan to do this, much less give him a love embrace in exchange for a kiss," one individual said.I wish success in life for every supporter who loves as generously as Jatin does. What a lovely image to begin the day with!" Wow, fortunate fans Someone else tweeted.
Recently, Shah Rukh posted the Pathaan trailer to his social media accounts. Pathaan, which was directed by Siddharth Anand, also features John Abraham, Deepika Padukone, Dimple Kapadia, and Ashutosh Rana. The film's debut is slated for January 25.