On Welcome's 15th anniversary, Anil Kapoor said, "Majnu bhai picked up the paintbrush, and the rest is history."
On Wednesday, the comedy Welcome Back turned 15 years old. Akshay Kumar, Nana Patekar, and Katrina Kaif appeared in it.
Anil Kapoor published a post to commemorate the 15th anniversary of his smash comedy Welcome from 2007. In the movie, which also starred Akshay Kumar, Nana Patekar, and Katrina Kaif, the actor portrayed the funny gangster and artist Majnu bhai. His portrayal of Majnu Bhai in the movie is still well-known for his painting of a dog perched on a donkey.
Anil posted on Twitter on Wednesday, "15 years ago Majnu bhai picked up the paintbrush and the rest is history! ", along with a few stills of Akshay, Nana Patekar, and Feroz Khan. Because of how much happiness it has given people, "Welcome" has been, is, and always will be one of my most cherished movies. Amazingly, some stories and people continue to be relevant years later. He tweeted, "and Thanks for giving #Welcome & Majnu Bhai so much love!" before tagging his co-stars Mallika Sherawat, Paresh Rawal, and director Anees Bazmee.
On his tweet, a follower wrote, "Truly iconic. Majnu and Uday are brothers. They don't make such movies any longer, another user tweeted. A timeless classic. Majnu bhai the Great, yelled yet another admirer. Another admirer used the well-known movie phrase "control" made famous by Nana Patekar.
Anees Bazmee was the director and Firoz Nadiadwala was the producer of Welcome. With 117 crore in box office receipts at the time, it was a box office smash. Malaika Arora also appeared in the movie's special dance performance, Hoth Rasiley. A sequel called Welcome Back was released in 2015 after it. John Abraham and Shruti Haasan were the new lead performers in it.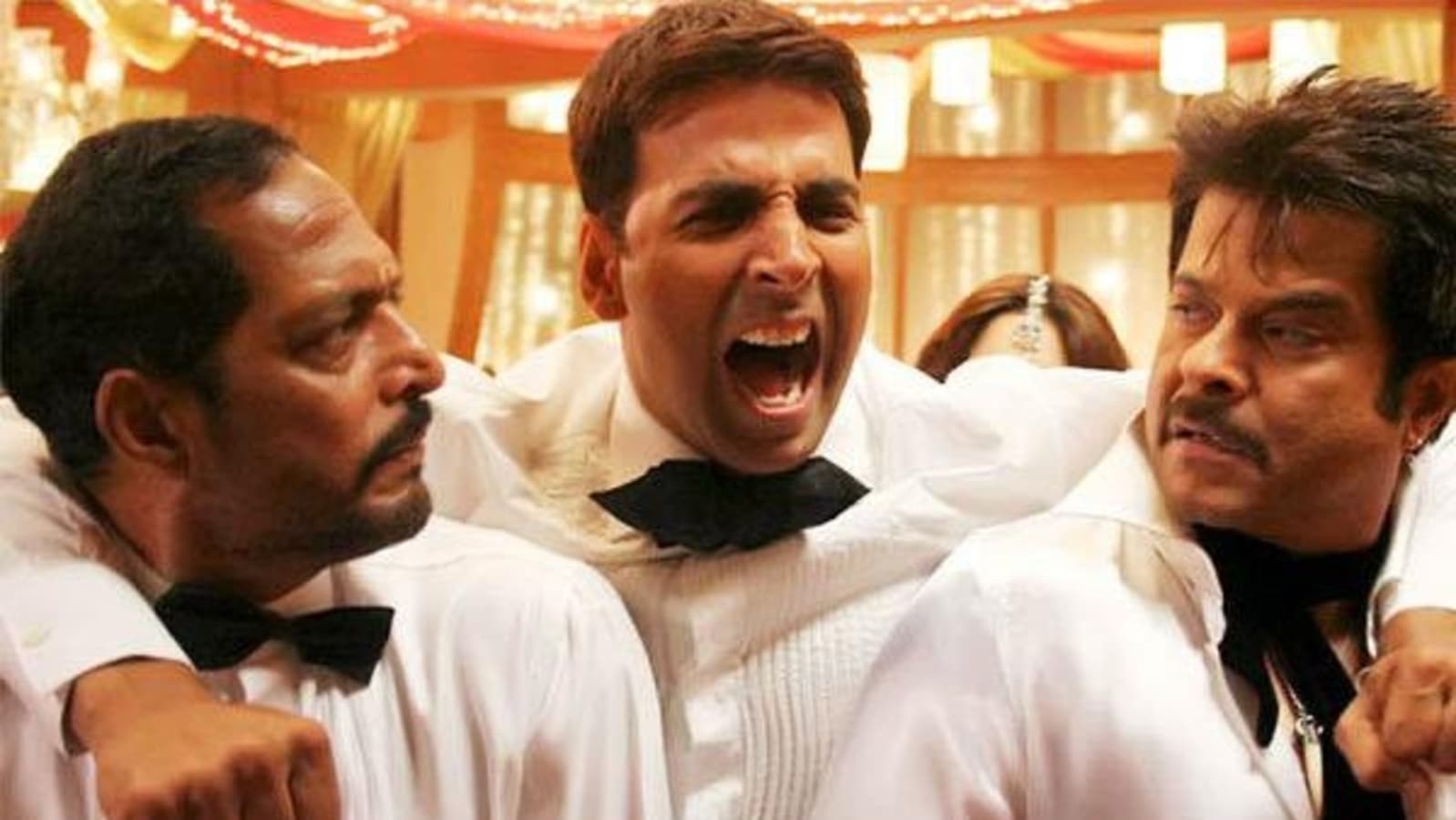 True iconic, a follower wrote in response to his tweet. The two are Majnu and Uday. Someone else commented on Twitter, "Such movies aren't produced anymore. enduring classic Majnu bhai the Great, another supporter yelled. The well-known movie term "control" from Nana Patekar was also said by a fan.
Welcome was made by Firoz Nadiadwala under the direction of Anees Bazmee. When it earned 117 crore at the box office, it was a smashing success. Hoth Rasiley, a unique dance performance, was featured in the movie by Malaika Arora as well. A sequel called Welcome Back appeared in 2015 as a result. As the new lead actors, John Abraham and Shruti Haasan appeared in it.
Anil last appeared in the ensemble film JugJugg Jeeyo, which also starred Neetu Kapoor, Varun Dhawan, and Kiara Advani. He is currently developing the movie Animal. Rashmika Mandanna and Ranbir Kapoor are its stars. Animal, which was directed by Sandeep Reddy Vanga, also features Bobby Deol. It will debut on August 11 of the next year and is billed as a crime drama. Additionally, he plays a crucial part in Siddharth Anand's film Fighter, which also stars Hrithik Roshan and Deepika Padukone.