HIT 2 Twitter Reactions: Adivi Sesh shines as a cop, and people laud Sailesh Kolanu's franchise
HIT 2 Twitter Reactions and Review: Aside from Adivi Sesh's excellent portrayal as a cop, HIT 2 relies on its intriguing storyline and Sailesh Kolanu's direction to produce plenty of twists and intrigue.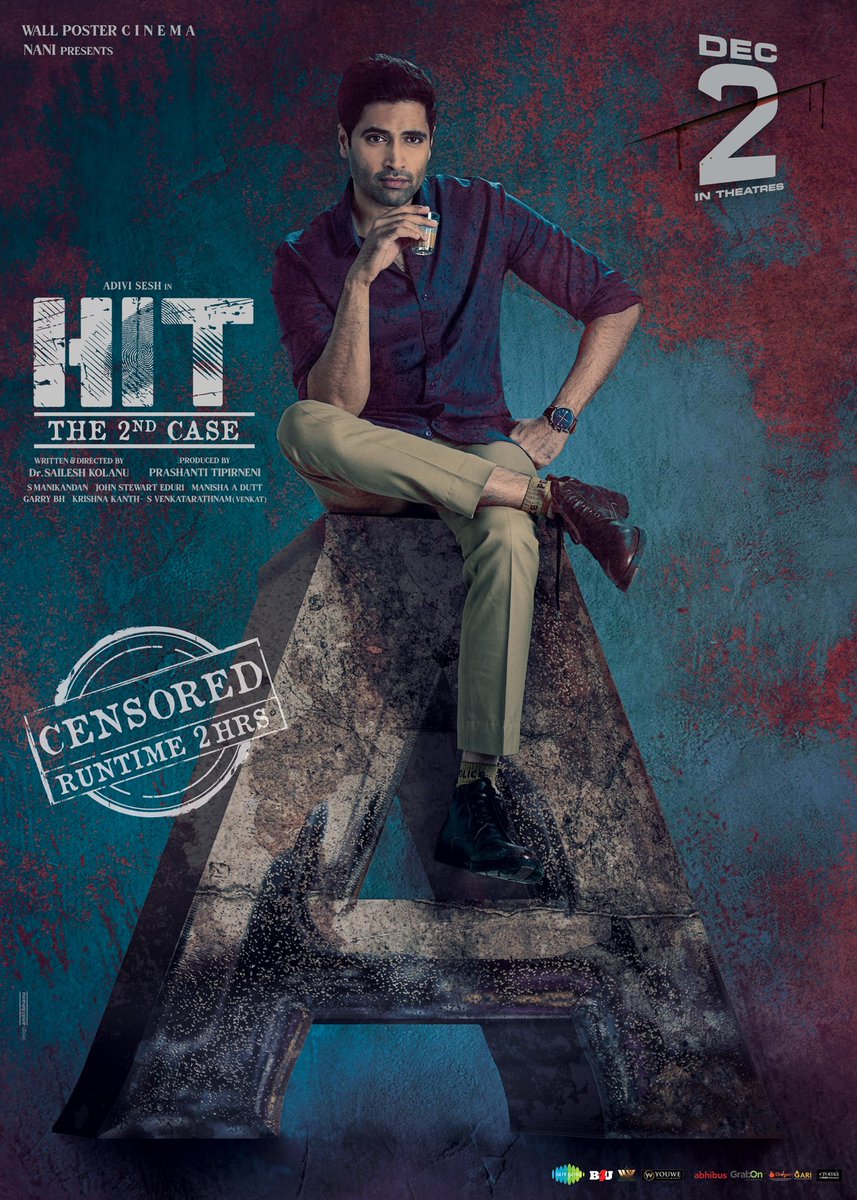 HIT 2 Twitter Reactions and Review: Adivi Sesh is slowly but surely becoming a pan-India celebrity, not only for his powerful performances but also for his script selection. Adivi Sesh took over the role of a charismatic cop at the centre of a murder mystery after Vishwak Sen left the HIT sequel. HIT: The Second Case was released in theatres on December 2 amid high anticipation from fans, and many who saw it have been sharing their thoughts on it online. Let's see how fans feel about HIT 2.
What is the plot of HIT: The Second Case?
Sailesh Kolanu wrote and directed the HIT franchise. He also directed the Hindi version of the original picture, which starred Rajkummar Rao and Sanya Malhotra and was released earlier this year. The first HIT film was praised for its intriguing plot, Vishwak Sen's acting as the lead cop, and how the picture generated an atmosphere of mystery and suspense. Adivi Sesh plays the cop Krishna Dev aka KD in HIT: The Second Case, whose life is flipped upside down when he discovers that a woman has been murdered and her corpse has been split as part of a ritual. KD must use his quick mind and investigative talents to look into the terrible killing.
HIT 2 has been deemed a worthy sequel to the first instalment by viewers. Adivi Sesh, who captured hearts as Major Sandeep Unnikrishnan in Major earlier this year, has demonstrated his range as a performer in the new HIT flick. Aside from Adivi Sesh's acting, people enjoyed HIT 2's storyline and how the investigative thriller took an unexpected turn. The background score and cinematography have also been lauded. Many people have stated that the HIT franchise is one among the best in Indian film. Because HIT 2 ends as setting up the threequel, many people on social media trended HIT 3 after seeing the latest film.