According to Mahesh Narayanan and Kamal Haasan, they both laugh off rumours that they disagree over the Thevar Magan sequel.
Mahesh Narayanan, who is directing Kamal Haasan in a follow-up to the actor's renowned 1992 film Thevar Magan, has responded to the reports raising questions about the movie. The filmmaker confirmed that the project was delayed after some sources stated it had been shelved. However, this did not put a halt to rumours, and claims of creative disagreements between the two quickly spread. In a discussion with Hindustan Times, the director revealed that he and Kamal enjoy laughing about such rumours.
Mahesh smiles when asked about the rumours that there is a breach between him and Kamal and responds, "We are people who are continuously in touch. It's not just about one movie. We don't just talk about one movie; we talk about a bunch of movies at once. I've been associated with Raaj Kamal for a very long period. No matter what remarks are made, we chuckle.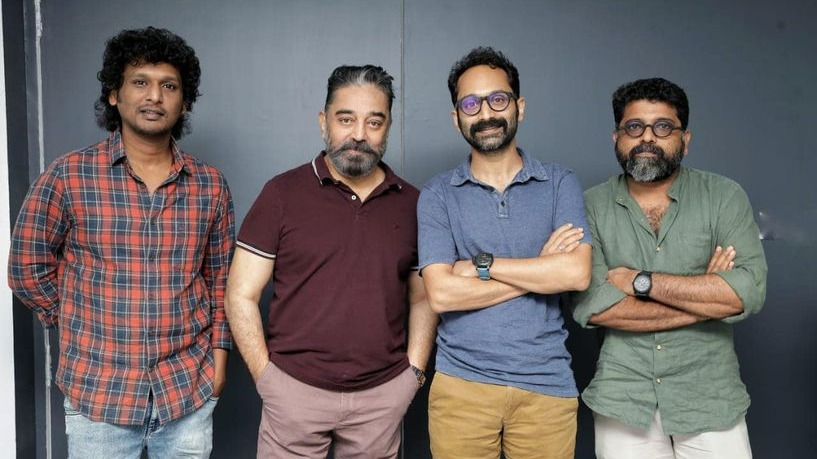 According to rumours, Mahesh and Kamal are developing a movie that will carry on the plot of Thevar Magan, a movie that also starred Sivaji Ganesan and Kamal. The 1992 movie was recreated as Virasat in Hindi. According to sources, the movie was shelved. Kamal needs to make time for his other projects, according to Mahesh, thus the movie will undoubtedly be postponed. "As you can see, he is busy working on the movies he has already committed to. He basically wrote the script for the movie we're doing. His sense of style and viewpoints are usually distinctive.He must thus set aside some time to consider it, use it, and turn it into a movie. It requires time. It's not just 'get a script and make a movie,'" the director explains.
The follow-up to his 1996 smash single Indian, Indian 2, is keeping Kamal very busy right now. In the Shankar-directed movie, he reprises his well-known part as the 80-year-old freedom fighter Senapathy. The movie, which also stars Siddharth, Rakul Preet Singh, Kajal Aggarwal, Gulshan Grover, and Priya Bhavani Shankar, will be released on November 14, 2023. Additionally, he is working on the Vikram sequel and an untitled Mani Ratnam movie. On the other side, Mahesh is eagerly anticipating the premiere of his bilingual movie Ariyuppu. The Malayalam-Hindi movie, starring Divya Prabha and Kunchacko Boban, will be available on Netflix on December 16.